The wife and I just got back from the Portland Swap Meet. Had a great time as always and the weather actually behaved. We bought a couple rainsuits at Costco before we went and they went unused. Lots of stuff for sale from parts to project vehicles to fully restored cars. This was my big purchase for the weekend: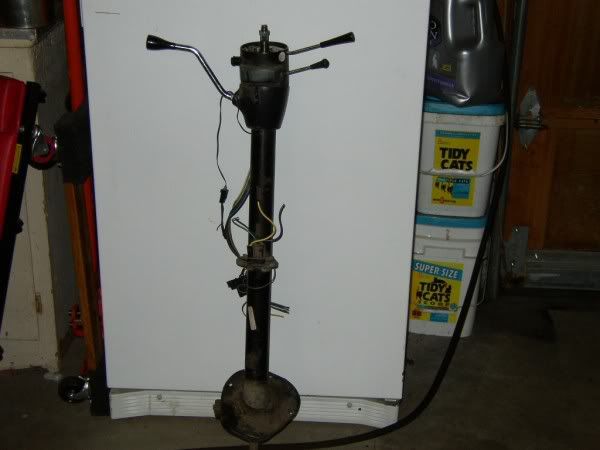 It's a steering column from a 1977-1981 Chevy Van. Why this column?
1) It's the perfect length
2) Most all of them were tilt columns
3) No key on the column allowing the ign switch to stay on the dash
4) Relatively inexpensive, I paid $100 for mine about 1/4 of what a new aftermarket column costs.
So the trip was a success. I saw some other goodies as well like a fairly decent 56 Ford panel truck, but I'm pretty busy with what I've got on my plate now. I also found a company that has finally started reproducing the tri-power air cleaner assembly. It's a little spendy at about $160, but what about an old car project isn't? Plus it has that "cool factor" that you can' t put a price on.
So now that I have the column that I'm going to use I can order the whole Toyota P/S install kit. It's the mounting bracket, the pitman arm, and the correct U-joint to mate the column to the box.
Gotta get a few parts on order this week, that way I can have them for my week off coming up. That's about it for now. I should be getting out to the shop tomorrow & Monday and getting some work done.
Until the next update...