So I realized it had been about a month since my last blog update. That is absolutely unacceptable! I have been up to stuff, I just haven't shared it with anyone. So the big push right now has been probably the dirtiest part of the project. Taking the old leaf spring packs apart wirewheeling each individual leaf then painting them with Zero-Rust and reassemble them using a poly liner between each leaf to prevent squeaking. Here's a pic of the leafs as they came off the truck: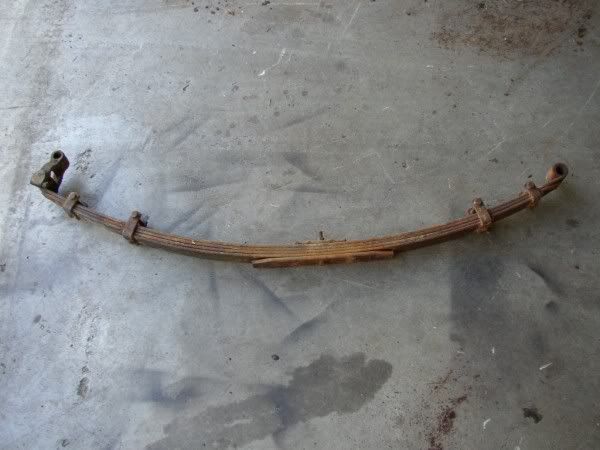 And here's a pic of how they look all cleaned up:
So I think it's been worth the effort. I have 2 springs fully done and have the 3rd disassembled and half cleaned up. Should be hopefully done with this part in the next couple days.
I finally got my front axle all put back together. After an hour or so of pounding out the old kingpin bushings, they were all out and I took the spindles and the new bushings to Barry's Quality Machine in Chehalis. 3 days and only $45 later it was all done and those pins fit like butter.
I am lucky enough to have a helper this week, my brother David is in town to visit. Smile for the camera, kid!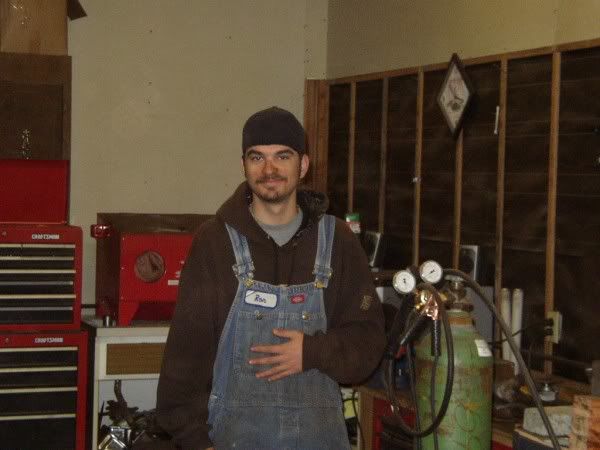 And here he is making some sparks grinding on the leaf springs, nice work!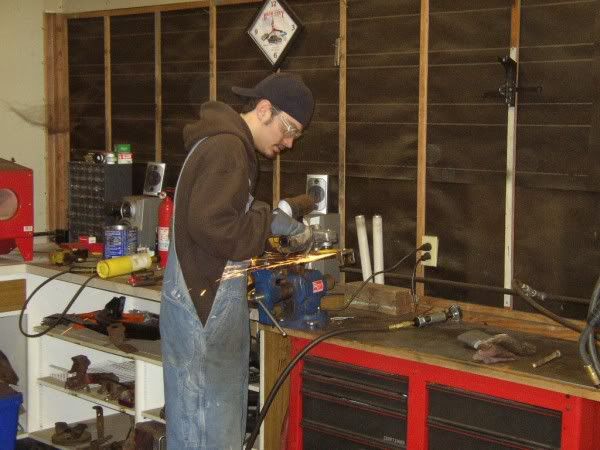 I also got the old pitman arm and rag joint off my Toyota steering box and cleaned it up a little bit. I'm going to go ahead and replace the seals in the box. Like I always say: "It's cheap insurance" I'd rather do it out of the truck then replace them when it's all together.
So where do we go from here? Well, I guess it's time to order some parts. I need new spring pins and bushings for the front & rear. I also need new Y-hangers for the rear springs. Apparently no one ever heard of grease in the 50's & 60's. The bushings were completely worn out which left me with egg-shaped bores...TRASH! Oh well, they're only about $35 apiece and should last another 50 years. It's also time to get the Toyota steering box bracket and pitman arm as well. Remember it's all about time & money when you're working on these old cars.
Less than 2 weeks to the Portland swap meet. Who knows what we'll find for the project. Even if we don't buy anything, we'll still have a good time. I'll try to put some pics of it in a future update.
Ron