Well, today was a day off from work and no rain in sight, how can you beat that? Ran a few errands in the morning including getting the title transferred on the new truck. Quick stop at AM/PM for a Colossal corndog and out to the shop. Got the stock front and rear axle out from under as well as all the running board supports, gas tank, etc. Here's what's left right now: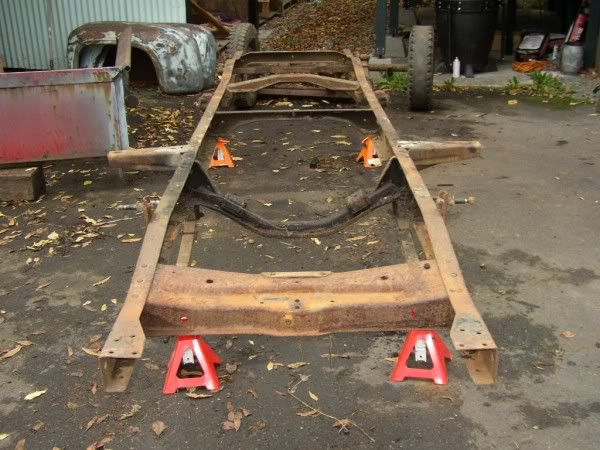 And a side view: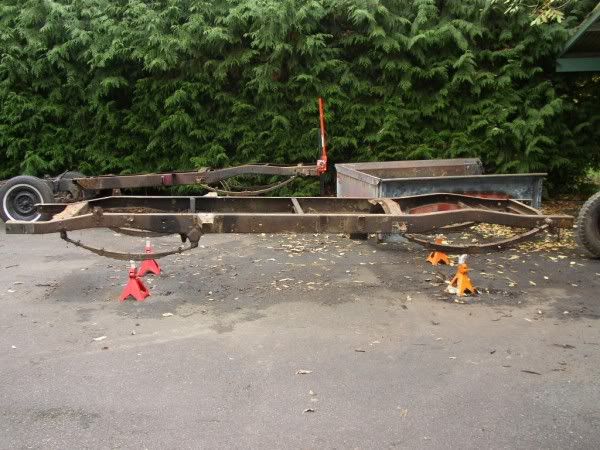 Here's the stock crossmember that still needs to come out: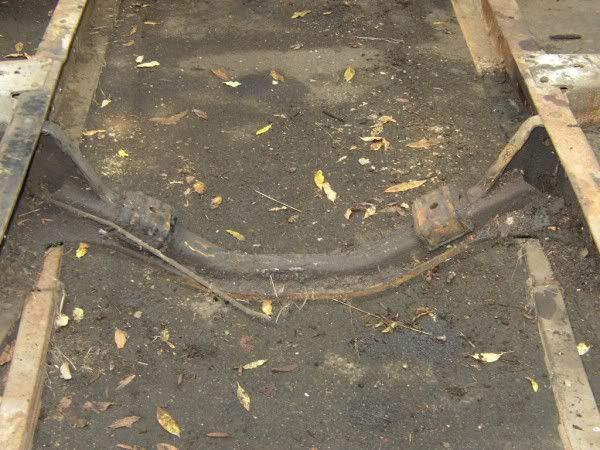 Grind off the factory rivet heads and pound 'em out, should come out as one piece.
So all that's left before dropping this off at the sandblaster Tue or Wed is to get the springs off the frame and degrease the frame a little bit. Should be able to accomplish all this Sunday morning/Monday. From here, I've got the axle inside the shop. Here's a pic along with some other parts: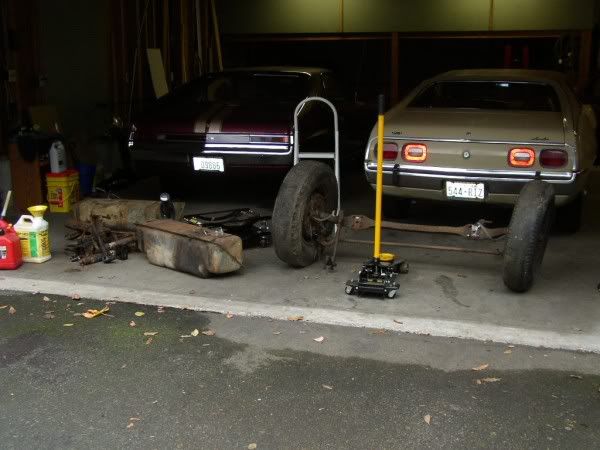 I'll probably tear into that on my time off and get the axle and spindles to the machine shop for the installation of the new kingpins.
Tomorrow I may be on the road looking for a replacement for Truckasaurus. I'll keep you all posted.