Well, Charlene & I went to Chehalis today to bring home the parts truck. Called my new friend at B'n'H Towing and he came and he picked up the '54 from Ken's house and dropped it at the house. Here's a few pics: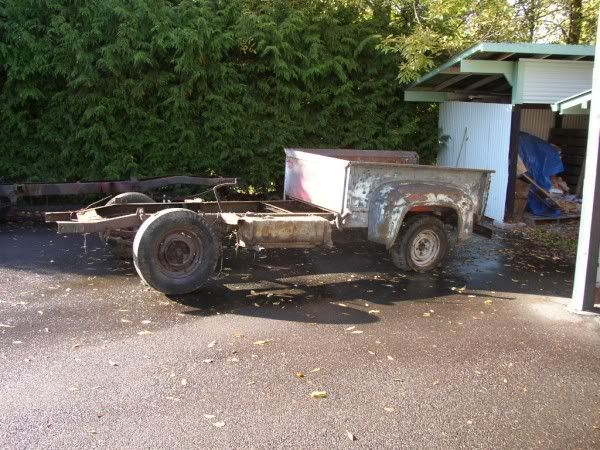 Keep on Truckin', indeed!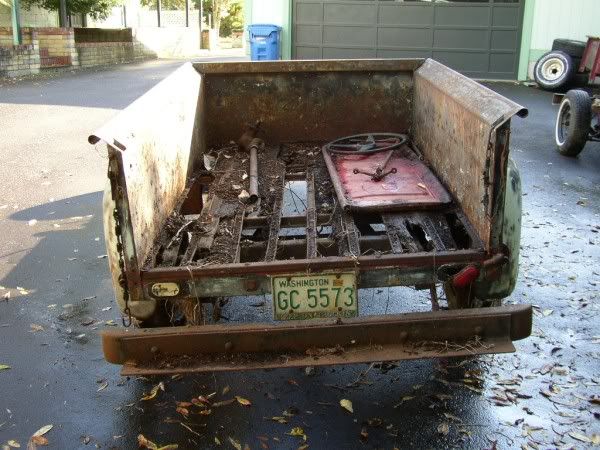 I know it doesn't look like much, but it's pretty solid and the bed is a definite upgrade from what I have. The only problem I found was a small crack by the cab mount: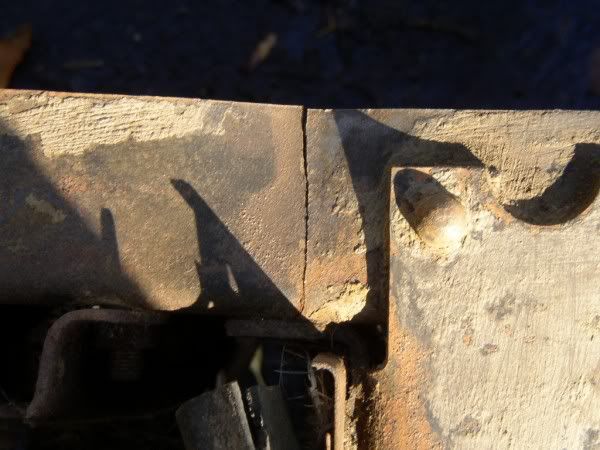 We'll probably have to drill a hole at the end of the crack to stress relieve it, then fill it and grind it smooth. I have no real world experience with this, but I've seen work pretty well on the 'net.
Tomorrow's work will be pulling the bed off the new frame and getting it cleaned up a little bit. Throwing out the rotted bed wood and scraping 50 years of crud off the frame. It doesn't look like this truck has ever been apart. That's kind of a plus for me, it will make it easier for me to modify CORRECTLY. The goal is to get my frame to the sandblasters during my upcoming days off, after which I can get the Zero rust applied.
This should be a fairly smooth transition from old frame to new frame, with a minimum of worthless scrap, how can you beat that? Wish I would have got another set of running boards, but mine are workable and the parts truck had none. I do have an extra front suspension, gas tank and straps and running board supports. Can probably be useful to another restorer, so I'll hang on to them for a while. Also scored a pretty decent stock steering wheel. A couple small cracks, but not too bad.
That's about it for now, tune into tomorrow for some progress pics.