Well, I finally went ahead and ordered some parts I've been talking about getting for at least a year. The Toyota steering parts are on the way! There's a custom mounting bracket that bolts to the frame to put the Toyota box in the right location, and a custom pitman arm that connects the Toyota box to the stock Ford steering. They should be here on Tuesday and I should be able to get everything setup this week. I may go ahead and replace the shaft seals on the steering box before I put it in. It's cheap insurance if I can prevent a leak down the road.
I also ordered a differential assembly stand from Speedway Motors. This way I can hold the center section of the 9" rear in place while I do final assembly and contact checks. It's only $40 and i should have bought one long ago.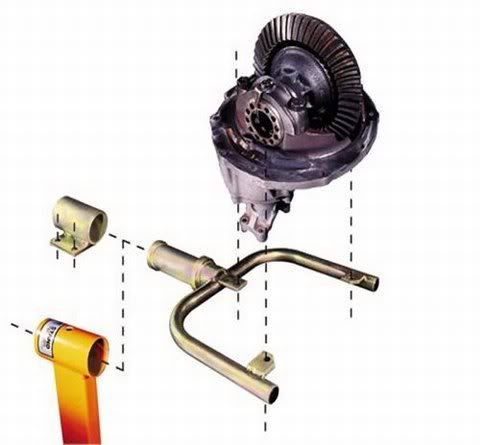 Should be quite useful as I plan on doing other differentials in the future. Hopefully pics of the installed steering box by the end of the week, let's hope!