Actually got a little time off and figured I'd get a few things done. I got the spring hangers off the old frame and blasted them and painted them. Then I attached them to my good frame with grade 8 bolts and locknuts. I also put the passenger side cab mount back on as well. Once all that was done, I could finally get the front springs put on. Here's a couple of pics:
So what now? I can bolt the front axle assembly to the leaf springs and the front supension will be complete out to the spindles. The next stop after that will be the front disc brake kit. All I gotta do is pony up the $400 and it's a done deal. I may drop off a few parts off for sandblasting this week to PCT. The radiator saddle and running board supports are probably the likely candidates.
On the carport project front, I got a guy over yesterday to grind the stumps in the area the carport is going to go. A little raking up of stump junk and we'll be ready to prep the area for concrete pouring. Here's a picture of the area as it looks today: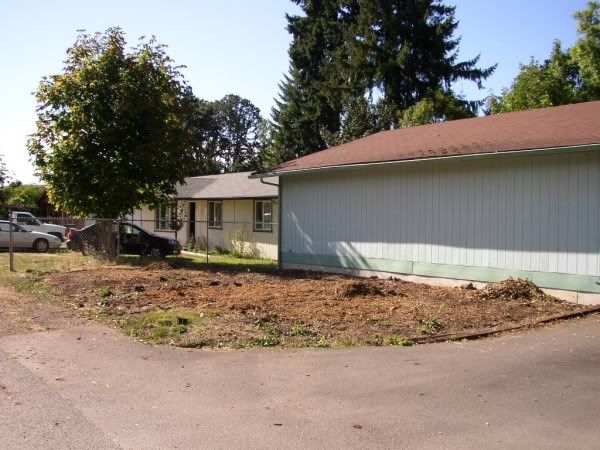 So things are progressing on all fronts today. I even fixed the convertible top on the Mustang AND got a few things done on the Scout today. Life (and the weather) is good! Drug Charlene around to 5 car shows yesterday. For those of you who don't know she is a big time Nash Metropolitan fan. We met a very nice man who owned a 60 Metro hardtop. He even offered to let Charlene sit in it. Whaddya think dear?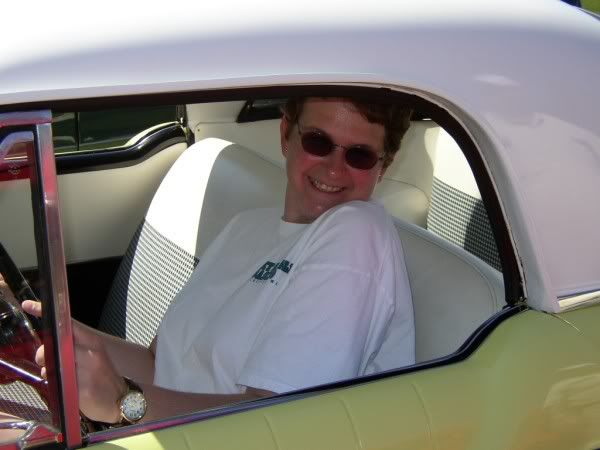 See you folks again soon. Actually got a little more time off coming this week. Who knows what I can get done?
RG