so I figured I'd celebrate my B-day (the big 35) the way most people celebrate, by tearing apart a Ford 9-inch rear end. I downloaded a disassembly/inspection procedure from
www.ford-trucks.com
and started to take it apart. This is a 28 spline 3.00:1 non-posi rear end. Here's a pic of the axle shafts when they were removed: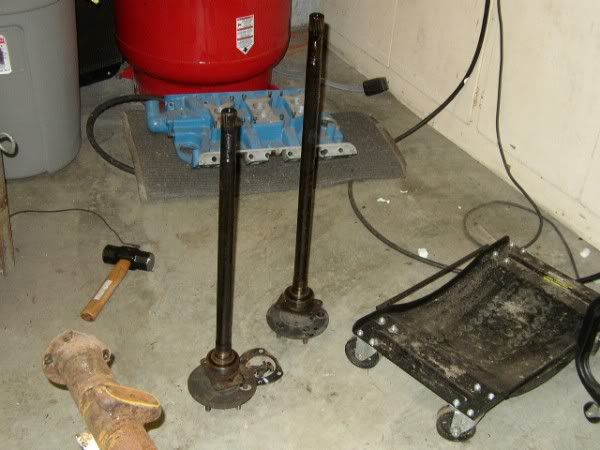 They look to be in pretty good shape at a quick glance. The splines are all sharp and in good condition. I think I'll replace the axle bearings and races for cheap insurance since I already have it apart.
I then pulled the 3rd member (center section) out and set it up on a workbench. The "fluid" was pretty thick, black, and nasty: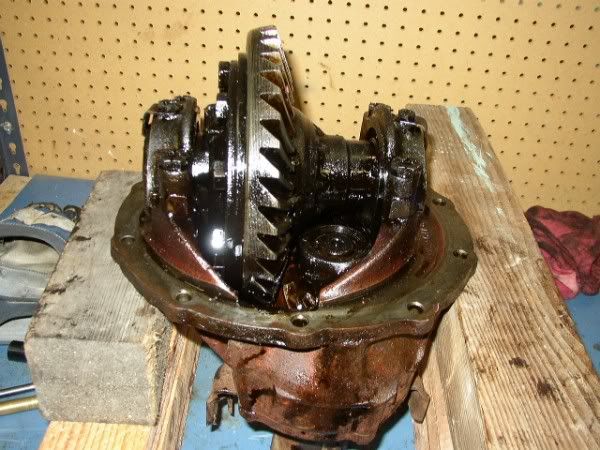 And here's the axle housing: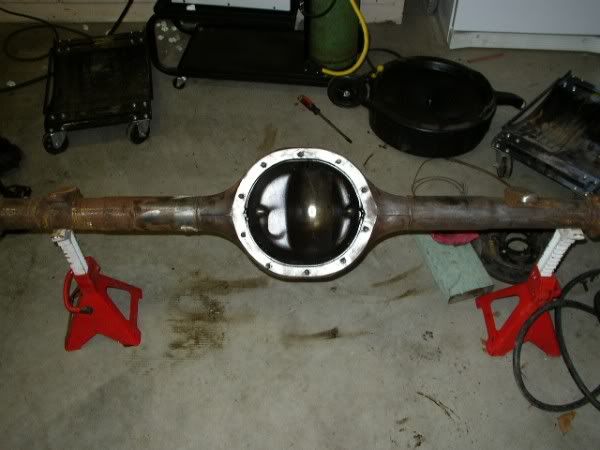 No big chunks of metal in the fluid, so that's a good thing. The ring and pinion teeth look pretty good. Now I have some decisions to make:
A. Keep the rear-end as it is
B. Find a slightly higher ratio R&P set 3.50:1 ish
C. Find a positraction 3rd member
Haven't figured it out yet, I'll give it some thought. Tomorrow I'll wire wheel the axle housing and prime and paint it black. It should look pretty darn good when I'm done. I'll also disassemble the rear drums so I can sandblast and paint all the parts. I took pictures of the brakes so I can remember how they go together. Of course if I only take one apart at a time I can use the other one as a model for correct reassembly.