Especially this time of year. No work today, so we have accomplished a few things. Here's what's left on the old frame: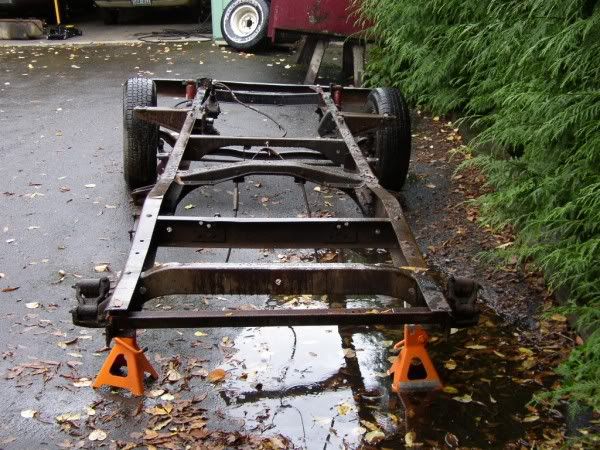 Got my Ford 9" rear out from under the frame and got most of the stuff I think I'll need in the future. In my haste to get the 1st post in my blog up on Saturday, I realize I forgot a few thank yous along the way. So in the interest of completeness, I'd like to thank Tracy Sullivan for helping me pick up that rearend probably 8 years ago, and John Motshagen for going to Bremerton with me to bring the truck back to Centralia on his trailer after I moved. Sorry guys no slight intended!
The only thing left on the frame is the front suspension, I'll probably get that off on Sunday. That Pitman arm bolt is pretty tough, but if I get the right sized socket, but I'm sure my impact wrench, the almighty "Thunder Gun" will make short work of it. Once I get that off I'll have a bare frame to do something with. I'll probably offer it up free to someone who might need it, or cut it up and scrap it.
Here's some pics of the cab you can see from this back view that we will need cab corners on both sides: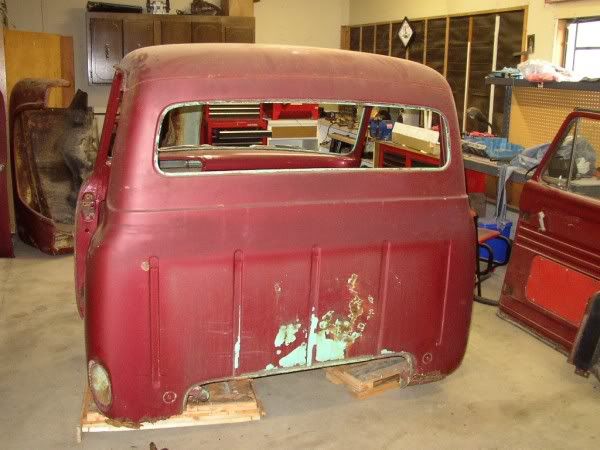 Here's a view of the worst damage on the driver's side: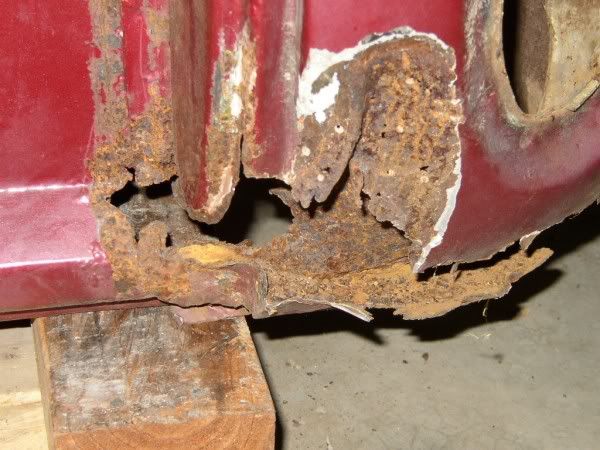 I pulled the thickest piece of Bondo I've ever seen out of that dent. Apparently this truck was hit on the driver's side in a previous life. The cab corner and repro rocker panel should make that good as new.
Here's a pic that shows how good the rest of the cab really is: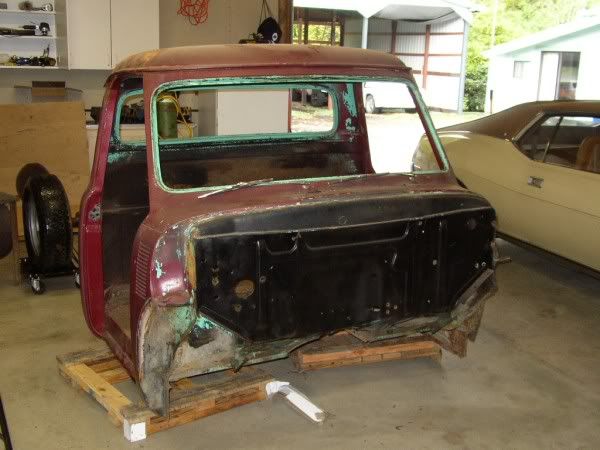 This cab is in really good shape except for the corners, which is about par for the course. Luckily Ford's weak spots have been identified by others on these trucks, so patch panels are readily available.
Here's a couple pics of the "Weapons of Mass Destruction" I'll be making great use of along the way: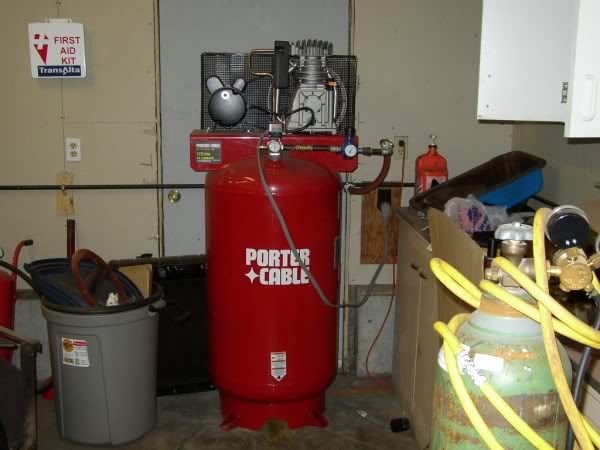 This is my 80 Gallon 2 stage Porter-Cable air compressor. This thing is a beast, if it runs on air this thing will run it forever.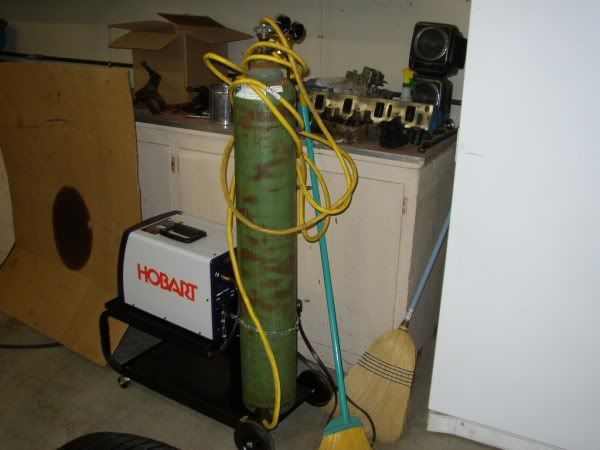 This is my Hobart Handler 180 MIG welder setup. Haven't got to play with it too much yet, but I'd better get good...FAST. Lots of welding on the horizon.
Dont expect a ton of progress the next few days, I'm working nights Tue, Wed, and Thurs. Friday after a short nap I'll be getting after that front suspension and getting ready for the arrival of my parts truck on Saturday. I've also found a nice big pallet that I'm thinking about putting casters on to roll the cab around before and after I get it blasted and primered. Maybe a trip to Harbor Freight this weekend.