Hello All,
Hope you had a nice Thanksgiving. I was working, so we are celebrating today. Got a turkey breast cooking away on my Kamado cooker, see them on the internet at www.kamado.com . Anyway, I called the sandblaster on Tuesday to see how we were progressing on the frame. He said it was in the booth and that it should be primed and painted on Wednesday. After the holidays, it should be ready for pickup on Monday. Sounds good to me!
So I finally found a new everyday truck after much searching. I wound up in Ravensdale, WA about 85 miles from here where I stumbled upon this beauty:
This is my "new" 1978 GMC Stepside 4x4. Here's the other side: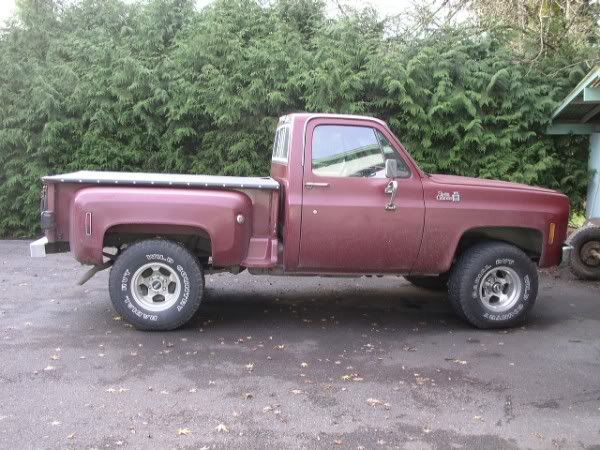 Behold the big block power, 396 cubic inches of fury!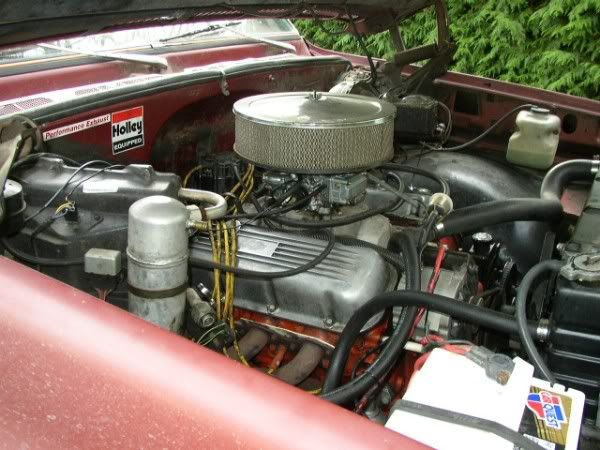 One more shot from the back: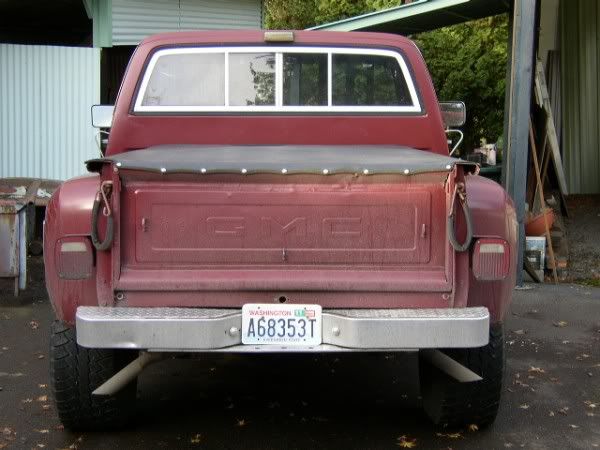 This truck is in great shape and should serve me well for quite a long time. Now I have a reliable parts runner. 1st stop is Vancouver, WA to pick up 2 AMC 360 engines. The cost: FREE! I'll build one for my '73 Javelin, and give the other one to a fellow AMC/Jeep fan who needs an engine. I'll also be able to drop off some spare Ford brake parts while I'm down there. Once I get the frame back, I'll be blasting and sanding some small parts that need to go back on the frame. Should be fun! Hopefully I'll have some project pics VERY soon.
Ron